About KUVAN
First Prescription Medication for PKU
For those who respond, KUVAN® (sapropterin dihydrochloride) Tablets or Powder for Oral Solution—in combination with a low‐Phe diet—can help reduce blood Phe levels.1
KUVAN may be able to help control blood Phe levels better than diet alone.
KUVAN is a form of BH4, the cofactor (or helper) of the PAH enzyme, which helps the enzyme break down Phe.
KUVAN is available in 3 dosing options, including the convenient 500 mg Powder Packet.
Learn more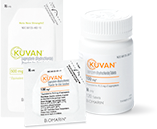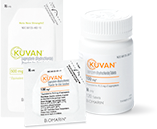 FREE Trial for up to 30 Days to See if KUVAN Works for You
Treatment guidelines recommend that all people with PKU be offered a trial of KUVAN in addition to their low‐Phe diet to determine if it can help lower blood Phe levels.2,*
*Except those with two null mutations in trans.
See How KUVAN Works to Lower Phe Levels
In combination with a low-Phe diet, KUVAN can help reduce blood Phe levels in those who respond.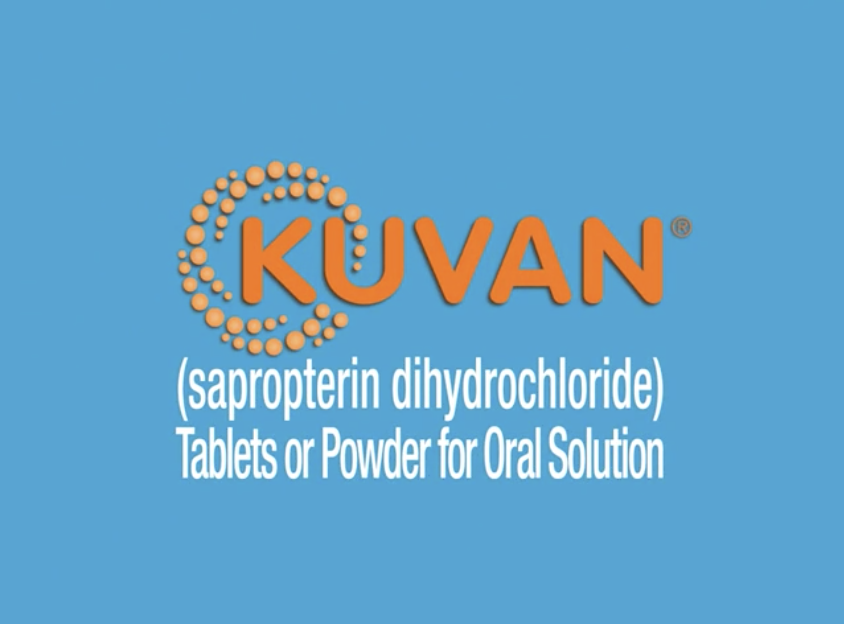 References
KUVAN [package insert]. Novato, CA: BioMarin Pharmaceutical Inc; 2021.

Vockley J, Andersson HC, Antshel KM, et al; for the American College of Medical Genetics and Genomics Therapeutic Committee. Phenylalanine hydroxylase deficiency: diagnosis and management guideline. Genet Med. 2014;16(2):188-200. doi:10.1038/gim.2013.157.