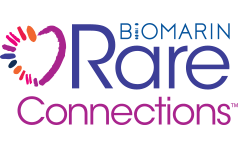 BioMarin RareConnections™ can help with access to KUVAN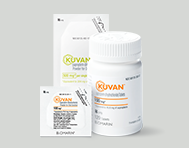 KUVAN offers 3 convenient options to help better manage your PKU
Clinical experts recommend a trial of KUVAN for PKU patients
In 2014, a group of PKU experts developed guidelines for PKU treatment. They recommended that individuals with PKU be treated for life, and that all available options to control blood Phe levels be considered, including:
Low-Phe diet

Medical foods and supplements

Trial of KUVAN*
Learn More About Treatment
Guidelines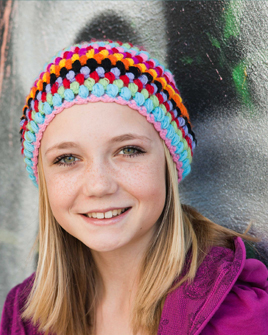 * Except those with 2 null mutations in trans.
† The one-time free 30-day trial of KUVAN is only available to individuals in the United States who are affiliated with a participating clinic and have never used KUVAN previously.
References
Vockley J, Andersson HC, Antshel KM, et al; for the American College of Medical Genetics and Genomics Therapeutic Committee. Phenylalanine hydroxylase deficiency: diagnosis and management guideline. Genet Med. 2014;16(2):188-200. doi:10.1038/gim.2013.157.

KUVAN [package insert]. Novato, CA: BioMarin Pharmaceutical Inc; 2021.
What is KUVAN?
KUVAN® (sapropterin dihydrochloride) Tablets for Oral Use and Powder for Oral Solution are prescription medicines used to lower blood Phe levels in adults and children over one month of age with a certain type of Phenylketonuria (PKU). KUVAN is to be used along with a Phe-restricted diet.
What is the most important information I should know about KUVAN?
KUVAN can cause serious side effects, including:
Severe allergic reactions including anaphylaxis. Stop taking KUVAN and get medical help right away if you develop any of these signs or symptoms of a severe allergic reaction:

Wheezing, coughing, or trouble breathing
Feeling flushed, nauseous, lightheaded or you faint
Rash

Inflammation of the lining of the esophagus or stomach (esophagitis and gastritis). Your doctor will monitor you for symptoms of inflammation in your upper gastrointestinal tract, including your stomach and esophagus. If untreated that inflammation can lead to serious side effects including narrowing of the esophagus, ulcers, and bleeding. Call your doctor right away if you have any of these signs or symptoms:

Pain in the upper abdomen (stomach area), esophagus, or throat
Nausea, trouble swallowing, loss of appetite, or vomiting
Blood in your vomit or stool
Black, tarry stools

Phe levels that are too low. Patients have experienced low blood Phe during treatment with KUVAN. Low blood phe is more common in children under the age of 7 who take high doses of KUVAN each day.
Too much or constant activity (hyperactivity) can happen with KUVAN. Tell your doctor if you have any signs of hyperactivity, including:

Fidgeting or moving around too much
Talking too much
What should I tell my doctor before I take KUVAN?
Before you take KUVAN, tell your doctor about all your medical conditions, including if you:
Are allergic to sapropterin dihydrochloride or any of the ingredients in KUVAN
Have poor nutrition or have a loss of appetite
Are pregnant or plan to become pregnant
Are breastfeeding or plan to breastfeed. It is not known if KUVAN passes into your breast milk. Talk to your doctor about the best way to feed your baby if you take KUVAN.
Tell your doctor about all the medicines you take, including prescription and over-the-counter medicines, vitamins, and herbal and dietary supplements. KUVAN and other medicines may interact with each other. Especially tell your doctor if you take:
A medicine that contains levodopa
An antifolate medicine such as methotrexate, valproic acid, phenobarbital, trimethoprim
Sildenafil (Revatio, Viagra), tadalafil (Adcirca, Cialis), vardenafil (Staxyn, Levitra)
Tell your doctor if you are not sure if your medicine is one that is listed above. Know the medicines you take. Keep a list of them to show your doctor and pharmacist when you get a new medicine.
How should I take KUVAN?
See the detailed "Instructions for Use" that comes with KUVAN for information about the correct way to dissolve and take a dose of KUVAN tablets or KUVAN powder for oral solution.
KUVAN does not work for everyone. It is not possible to know if KUVAN will work for you until you start taking KUVAN. Your doctor will check your blood Phe levels when you start taking KUVAN to see if the medicine is working.
Take KUVAN exactly as your doctor tells you
You can swallow KUVAN tablets whole or dissolve the tablets in water or apple juice
KUVAN powder for oral solution should be dissolved in water or apple juice
KUVAN should be taken with a PKU-specific diet. Any change you make to your diet may affect your blood Phe level. Follow your doctor's instructions carefully and do not make any changes to your dietary Phe intake without first talking with your doctor. Even if you take KUVAN, if your blood Phe levels are not well controlled, you can develop severe neurologic problems.
Your doctor should continue to monitor your blood Phe levels often during your treatment with KUVAN to make sure that your blood Phe levels are not too high or too low and frequent monitoring for pediatric patients is recommended. Both high and low Phe can result in serious problems. Active management of dietary Phe intake while taking KUVAN is required.
If you have a fever, or if you are sick, your blood Phe level may go up. Tell your doctor as soon as possible so he or she can change your dose of KUVAN to help keep your blood Phe levels in the desired range.
If you forget to take your dose of KUVAN, take it as soon as you remember that day. Do not take 2 doses in a day.
If you take too much KUVAN, call your doctor for advice
The most common side effects of KUVAN are: headache, runny nose and nasal congestion, sore throat, diarrhea, vomiting, and cough.
These are not all the possible side effects of KUVAN. For more information, ask your doctor or pharmacist. Call your doctor for medical advice about side effects.
You may report side effects to the FDA at 1-800-FDA-1088 or www.fda.gov/medwatch. You may also report side effects to BioMarin Pharmaceutical Inc. at 1-866-906-6100.
Please read the full Prescribing Information by clicking here.